Published:
March 10, 2021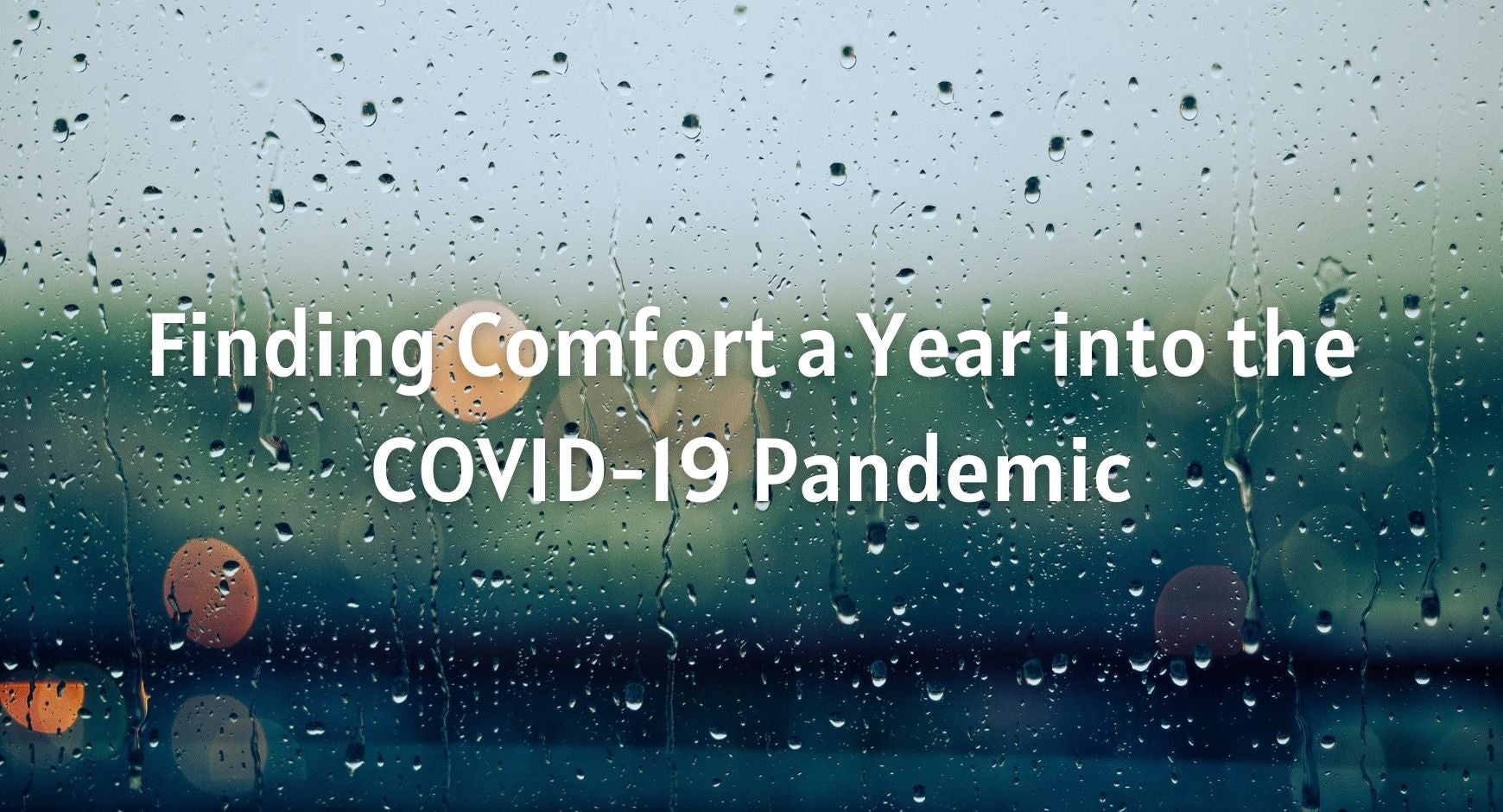 For many of us this week has us reflecting back on a year ago: the last time we had a "normal" work day with campus bustling before Spring Break, the last time we experienced the sounds and smells of sharing a meal with friends inside their homes, the last time we might have hugged our parents or stood up in the classroom to teach in person, or listened to live music or dropped our children off for school. It's hard for our brains to grapple with the reality that it's been a year since March 11th, 2020 when the global pandemic was declared, and yet, our bodies, our relationships, our nervous systems, our children, and our campus community are feeling the anniversary.
The reckonings, changes, losses and cumulative impact of the novel coronavirus have taken their toll. Not only is tomorrow the year anniversary of the pandemic being declared, but also the pandemic is still unfolding and impacting all aspects of our lives and relationships.
It's understandable if you are feeling exhausted or depleted.
It's a normal response to the anniversary of this collective trauma beginning to be feeling tender or waves of grief.
Hitting a wall with our work and struggling to focus or feel as productive is predictable.
It makes sense to be missing so many people and feeling just "over it."
For those that have experienced COVID-19 themselves, it makes sense if you might be feeling anxious, unsure of the future or still trying to get your energy back.
For those that have lost a loved one or coworker or neighbor due to the virus, it's normal for grief to potentially feel complicated, raw, present. It's a huge loss itself that our typical grieving rituals have had to be truncated or unattainable.
From the relational neurosciences and in Buddhist teaching we know a few things might help us buffer against the impact of overwhelming events. The first is the power of mindfulness to acknowledge the reality that this is a moment of huge suffering. Naming that this is painful, hurts, is distressing or whatever expression of emotion is valid for us. After acknowledging the reality, we can see if it's possible to connect with our common humanity that others in the world are feeling the exact same thing, in these exact moments. That truly we are not alone, even if we are physically apart. And then from there, shifting to self-compassion to consider what we might be needing to help soothe, comfort, strengthen or support ourselves with whatever is arising. Oftentimes one of the richest places of resource for us as humans is in connection with trusted others where we can be authentic about how we are really doing and be listened to with attunement and compassion.
The EAP has two upcoming offerings for our campus community to connect, honor, remember and make sense of where have been and where we are now at this year anniversary of the COVID-19 pandemic being declared.
Grieving a Year of COVID-19 is a virtual event to hold space for grieving the many types of losses that the UT community has experienced since the pandemic was declared. The event will be at 1 pm on Friday 3/12/21. Please register on UT Learn.
A Year into the Pandemics: Making Space for our Changes, Grief and Growth is a 6-week therapeutic group that has two sections beginning in late March and early April of 2021. More details available and how-to sign-up are on the EAP website.
Additionally, we are here and available if you'd like one-on-one support, or to connect with our other on-going groups and presentations tailored to the different communities the COVID-19 pandemic has been impacting in unique ways. You can reach out by phone at 512-471-3366 or email eap@austin.utexas.edu to schedule.