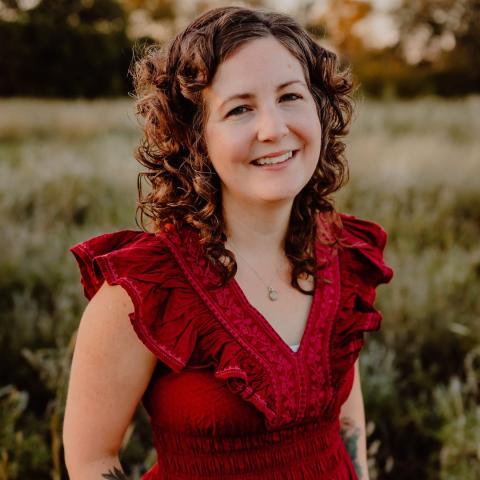 Amber Hunter-Crawford, LCSW-S
Amber (pronouns: she/her) is a licensed clinical social worker and board-approved supervisor. Her therapeutic approach is rooted in the relational neurosciences and is heart-centered, believing deeply that clients ultimately need to be seen, heard and felt. She helps clients slow down, learn how to hold compassionate awareness of their experience, and cultivate healthier and more fulfilling relationships with themselves and others. She is committed to offering culturally affirming and culturally responsive services.
Her prior work experience includes managing a federally funded interpersonal violence project with migrant farmworkers, as a counselor with immigrants, refugees and asylum seekers, a counselor at a domestic violence and sexual assault resource center, and as a therapist in private practice.
Professional interests include offering managerial and supervisor consultations to cultivate healthy workplaces, navigating grief and loss, burnout prevention, supporting working mothers, and embodied approaches to healing from interpersonal violence and intergenerational trauma. She has advanced clinical training in interpersonal neurobiology, attachment theory and EMDR.
At the EAP she serves as the liaison to Faculty Council, coordinates the Strengthening Relationships Presentation series and is a Field Instructor for the Steve Hicks School of Social Work, providing clinical supervision for our graduate social work intern.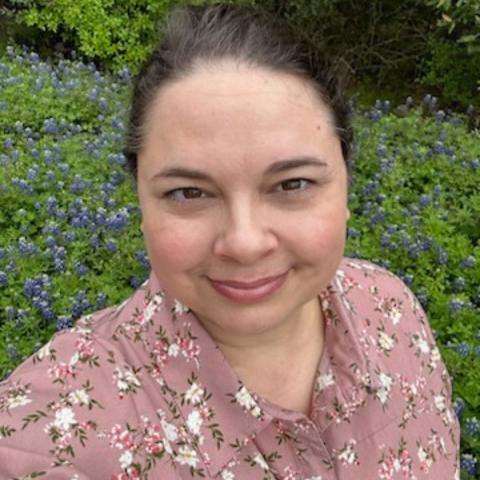 Jamie Justus, LCSW-S
Jamie (pronouns:she/her) has been a Social Worker for over 15 years. She has worked in agency settings such as a nursing home, court-appointed special advocates, rape crisis centers, a university counseling center, and private practice.
Jamie specializes in working with survivors of trauma and those who want to better manage their anxiety. She is a Hatha yoga teacher and is passionate about making yoga practices accessible to all bodies and minds. She draws from an anti-oppression lens, including a focus on body liberation. Jamie is the PEFSA liaison and welcomes contact from community members about how EAP can support the LGBTQIA+ community.
In therapy sessions, Jamie enjoys delving into psychoeducation and helping clients to shift old stories that no longer serve them. She is honored to be a therapist, getting to be curious with people one session at a time.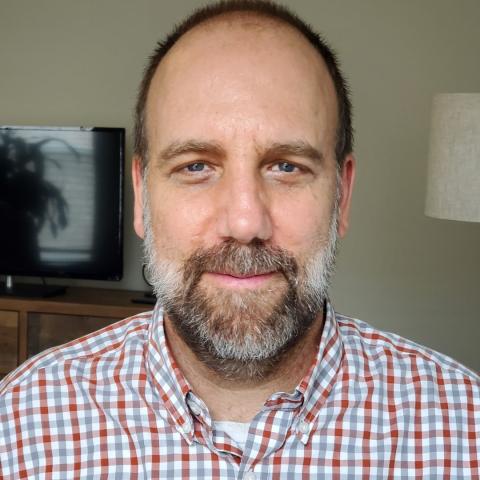 Jeff Stellmach, LCSW
Jeff (pronouns:he/him) has worked as a licensed clinical social worker in Texas since 1993. He has been a social worker in psychiatric hospitals, a case manager with political refugees, a counselor at outpatient mental health clinics, primary care clinics and nursing homes, and a counselor and treatment supervisor for adolescents in residential treatment.  Jeff specializes in eldercare issues by assisting individuals making care decisions and finding community resources for loved ones. He provides training on stress management, responding to crisis situations, and appropriate language and conflict management at work. Jeff has provided culturally-sensitive services for diverse populations across the lifespan.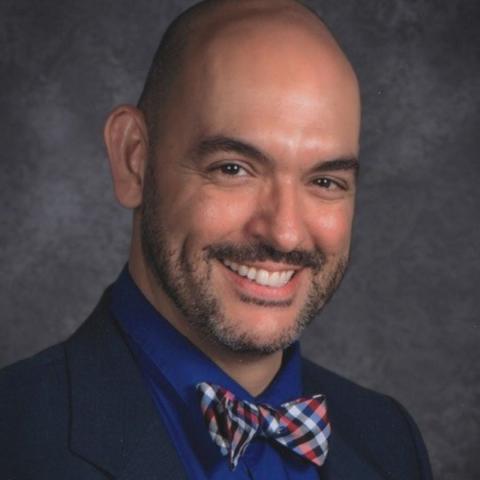 Aaron Bandy, LCSW
Aaron (pronouns: he/him) is a Licensed Clinical Social Worker and a National Board Certified Teacher of people with exceptional needs. Aaron worked as a clinician at the UT Counseling and Mental Health Center for the past three years, where he interned and is also completing his post-graduate fellowship. Before graduating from the Steve Hicks School of Social Work at UT Austin in 2018, he was a Spanish-bilingual special education teacher at an elementary school in South Austin for 8 years. Aaron specializes in working with members of the LGBTQIA+ community and people who identify as Neurodivergent. Aaron is also an active member of the Austin Group Psychotherapy Society (AGPS) and actively participates in the Diversity and Inclusion Committee for AGPS. Aaron is informed by psychodynamic psychoanalytic principles that are attachment-focused and based in the theories of interpersonal neurobiology. He is a neuro-nerd! Aaron provides services in Spanish.
Danica Morgan, LMSW
Danica (pronouns: she/her/hers) is a licensed master social worker (LMSW) who has worked with an array of client demographics within various agency settings since entering the field in 2011, including active-duty military and veterans, people coming from chronic homelessness, young adults aging out of the foster care system, K-12 students and their families (including first-generation college students), people living with a physical disability, mental and/or substance use disorder, persons seeking inpatient behavioral healthcare, and older people with high geriatric needs. In addition to her work at the EAP, Danica has worked as a Victim Advocate with UT Austin Police Department's Victims Advocate Network to provide crisis and de-escalation interventions to students, staff, faculty, and visitors to campus who may have been impacted by a crime or distressing event.  
She uses a mixture of therapeutic interventions such as attachment theory, motivational interviewing, and strengths-based and solutions-focused approaches. By integrating these techniques, she strives to create a supportive and transformative therapeutic environment that guides individuals toward greater self-awareness, emotional resilience, and personal growth. Her professional interests include understanding the neurobiology of trauma, holistic and somatic approaches to healing trauma, and providing compassionate care from an anti-oppressive, cultural humility lens. Danica serves as the liaison to the Black Faculty and Staff Association and Military/Veteran Faculty and Staff Association.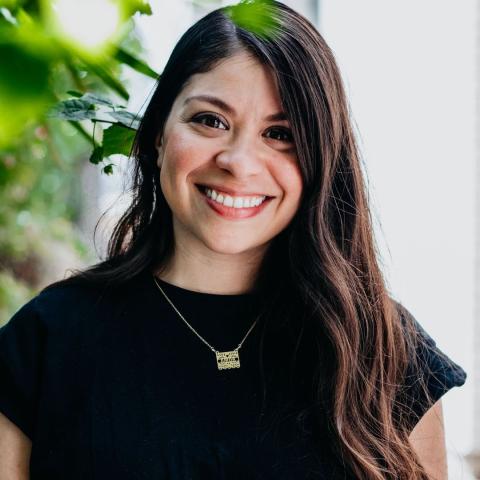 Laura Sandoval-Sweeney, LCSW-S
Laura (pronouns: she/her) is a licensed clinical social worker and board-approved supervisor.  She has about a decade of experience working in higher education in a variety of roles including clinical mental health as well as behavioral intervention and threat assessment.  Laura has a passion for supporting young adults, especially millennials, and women of color.  She utilizes a multicultural and trauma-informed lens in the therapeutic space, and values being genuine, collaborative and warm in her approach.  
Laura's professional interests include supporting others navigating stressful life transitions, trauma, anxiety, depression, pregnancy, postpartum, and parenthood.  She strives to help others cultivate work/life balance and wants to empower managers and leaders to create a culture of care in the workplace.  Laura is trained in evidence-based approaches such as Cognitive Behavior Therapy, Dialectical Behavior Therapy, and Eye Movement Desensitization and Reprocessing (EMDR) therapy.  She blends treatment modalities to individualize the therapeutic experience for her clients.  Laura is bilingual and can also provide services in Spanish! 
Nick Kuzmich
Nick Kuzmich (pronouns: he/him) is a graduate student in the clinical social work program completing his final field internship at the Employee Assistance Program. Prior to joining the Employee Assistance Program, Nick has worked in case management, community mental health, client advocacy, and substance use treatment. His work is informed by interpersonal neurobiology and attachment theory. In his work he strives to even the balance of power in the therapeutic relationship by valuing people's independence and right to self-determination. People's strengths and needs are individual, so they learn and grow best when they are empowered to make choices, explore, and discover their own path towards a better life.