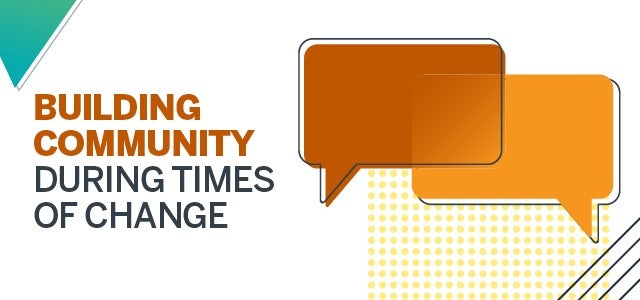 The stressful events of 2020 and 2021 have undoubtedly taken a toll on our well-being. The drag of the "pandemic effect" prolonged isolation, unstable labor market, mass protests for racial justice, and the great resignation, to name a few, have led to high rates of burnout, anxiety and depression. While we have all experienced these disrupters at the same time, we didn't all experience it in the same way. With that, the level of support needed varies. We hope that this is the first of many conversations that begin to normalize mental health, making it part of our day-to-day discussions. We are currently planning future gatherings and will post updates as we have them.  
Building Community Cookbook
Made in collaboration with Building Community participants starting in the summer of 2022, this cookbook represents the most comforting dishes of our UT community. You can view and download the PDF here.