Published:
November 15, 2021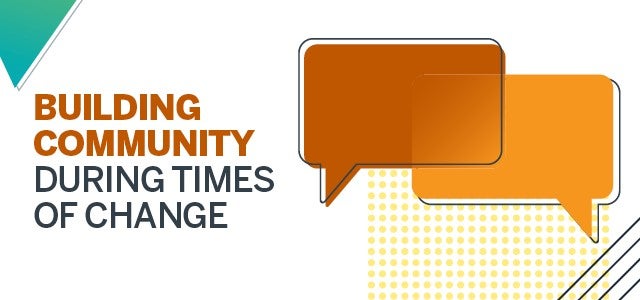 The stressful events of 2020 and 2021 have undoubtedly taken a toll on our well-being. The drag of the "pandemic effect" like prolonged isolation, unstable labor market, mass protests for racial justice, and the great resignation, to name a few, have led to high rates of burnout, anxiety and depression.
While we have all experienced these disrupters at the same time, we didn't all experience it in the same way. With that, the level of support needed varies.
The Building Community During Times of Change forum is on Friday Nov. 19 at 11:30 a.m. and is meant to be the beginning of a series created to bring people together and give everyone a voice in a dialogue about the intersection of well-being, mental health and equity, and diversity and inclusion. The goal is to provide peer support, social connection and education to build a community of support at work.
We hope that this is the first of many conversations that begin to normalize mental health, making it part of our day-to-day discussions. Join the conversation by signing up through UTLearn at https://bit.ly/3wAtfyq.