Published:
November 22, 2021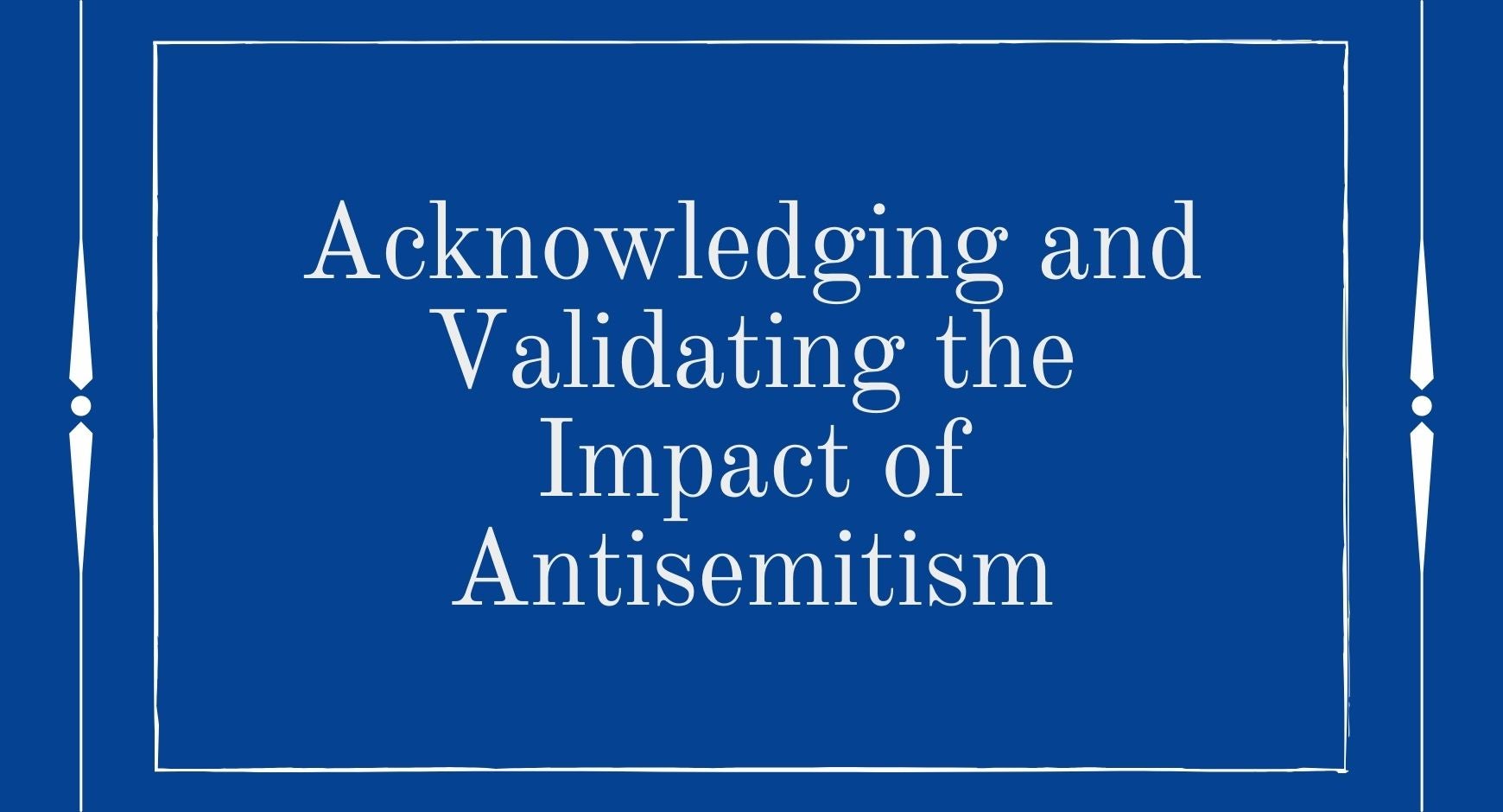 One in four Jewish Americans reported experiencing antisemitism in the past year, according to a recent report by the American Jewish Committee, and Austin has been the site of at least two acts of violence and public antisemitic speech in recent weeks.
Witnessing antisemitism may cause Jewish people to feel anxious, fearful, angry, frozen or stuck, sad, or hopeless. When one part of a community is targeted, others feel the impacts of what is occurring now and the grief about what has happened to themselves and their community in the past. They may also feel isolated or invisible if the acts of antisemitism are not acknowledged and validated by the larger community.
Ariel Sheer Stein, founder and blogger at Ariel Loves, wrote about ways one can support the Jewish community and speak out against antisemitism. In the attached post, she stresses the challenges and isolation that occurs when others tell her how shocked they are that antisemitic events are increasing. https://www.arielloves.com/blog/2021/5/25/how-to-support-the-jewish-community 
There are culturally-specific resources for counseling for community members in Austin who have been impacted by antisemitism. Shalom Austin provides counseling services and more information can be found at their website: https://shalomaustin.org/jfsgroups/
At UT Austin, the EAP honors diversity and cultivates inclusion in all aspects of our operations to best serve our clients. If you are impacted by grief and collective trauma caused by antisemitism and would like to speak with a counselor, you can contact EAP at 512-471-3366 or eap@austin.utexas.edu.