Content provided by UT Austin's Title IX Office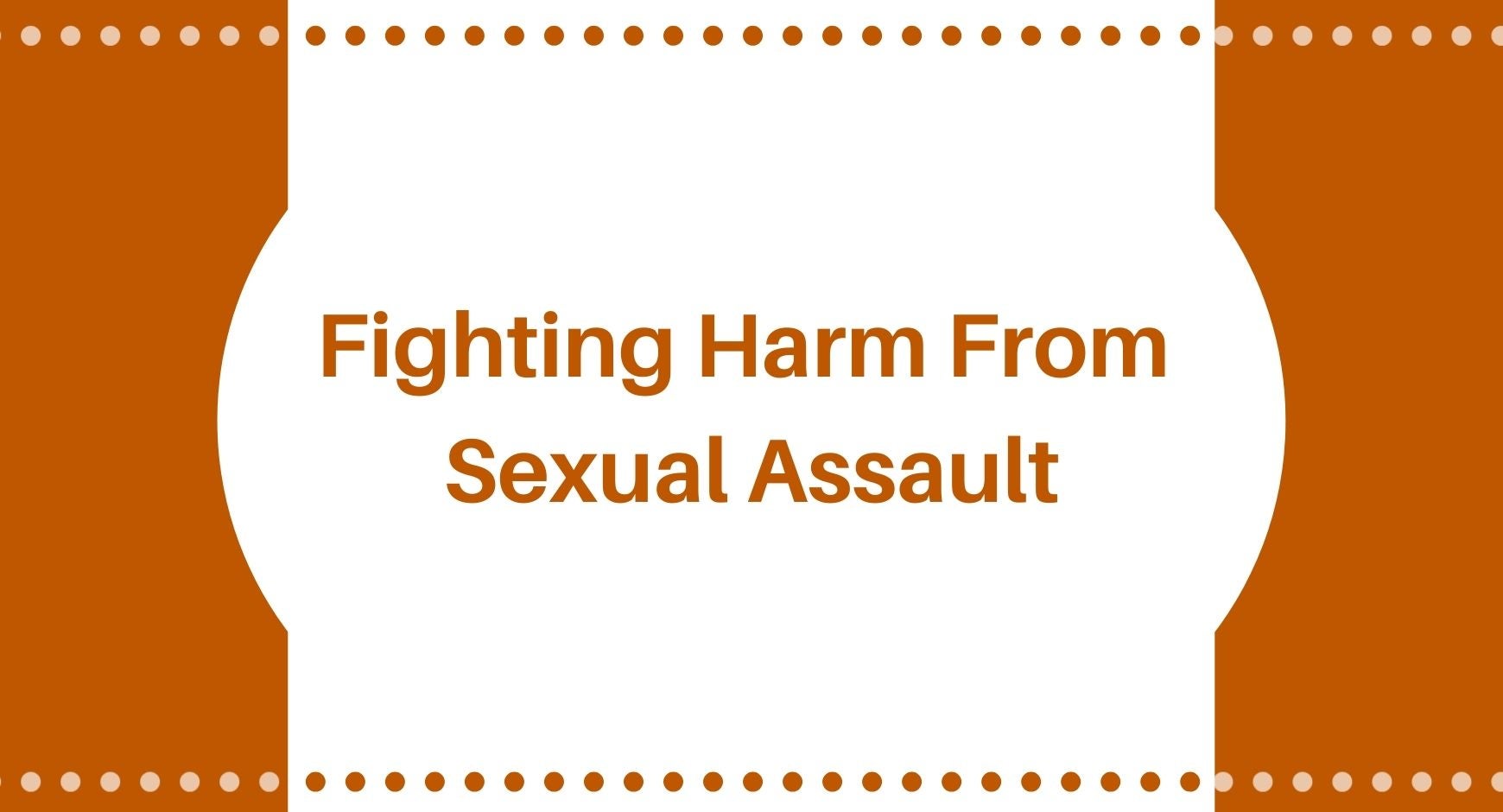 With April being Sexual Assault Awareness Month, it's a great time to brush up on your knowledge of what UT offers to those affected by sexual assault and/or sexual harassment. In the US, 81% of women and 43% of men reported experiencing some form of sexual harassment and/or sexual assault in their lifetime according to a national study. With the UT community topping 75,000 faculty, staff and students, chances are you may know someone who needs support and resources for handling the effects of sexual assault or sexual harassment. Take a moment to learn how to respond in a supportive way to someone who discloses to you they are a survivor of sexual misconduct, and increase your knowledge of the support and resources UT offers for anyone who has experienced or has been impacted by sexual misconduct. The Title IX Office is dedicated to providing education, prevention, support and resources for the entire UT community. One place for all –faculty, staff, and students.
The support and resources case managers in the Title IX Office can help provide academic and workplace accommodations, notify faculty for student's absences or missed work, advocate for flexibility in assignments or deadlines, make referrals to resources both on and off campus and more. If you or someone you know is struggling with the after-effects of such a trauma, reach out to the Title IX Office. Often within 24 to 48 hours, an intake specialist will make contact to begin providing support, resources, and accommodations.
Recently, a case manager received a note of appreciation saying, "Thank you once again for your endless support and comfort." Notes such as these along with usage data showing 34% of people are returning for services one semester after the other reveals that the Title IX Office is being effective in helping our community heal after traumatic sexual misconduct experiences.
"Some people don't realize that the Title IX Office is first and foremost here to offer support and resources. While the university can pursue investigation through the Department of Investigation and Adjudication, that's not what the Title IX Office is about," said Adriana Alicea-Rodriguez, UT Associate Vice President and Title IX Coordinator.
"A case manager is assigned to each individual and continues to shepherd and provide support and accommodations for as long as needed, whether a formal complaint and investigation is pursued or not," added Alicea-Rodriguez.
As the campus continues to foster a better campus community for all, free from sexual harassment, sexual assault, interpersonal violence (including dating and domestic violence), stalking and other forms of unprofessional behavior and misconduct, you can help by taking advantage of the workshops offered by the Title IX Office. You can register to attend a scheduled workshop or request a workshop for your college, school, or unit, including developing healthy workplace boundaries, understanding supportive measures, or addressing alleged acts of retaliation in the workplace.
As an employee of UT, if you experience or hear of a Title IX matter, report all that you know to The Title IX Office online at http://www.titleix.utexas.edu/,via email at titleix@austin.utexas.edu, or by calling 512-471-0419.This not only keeps you in compliance with the law, but more importantly enables the university to reach out, offering support and resources.
In addition to the resources at the Title IX Office, the Employee Assistance Program (EAP) at the University of Texas offers free and confidential short-term counseling and referral services for staff and faculty who are impacted by trauma, such as sexual violence. To schedule an appointment with licensed counselors at EAP, you can contact our main office at 512-471-3366 or email eap@austin.utexas.edu.