Published:
April 17, 2023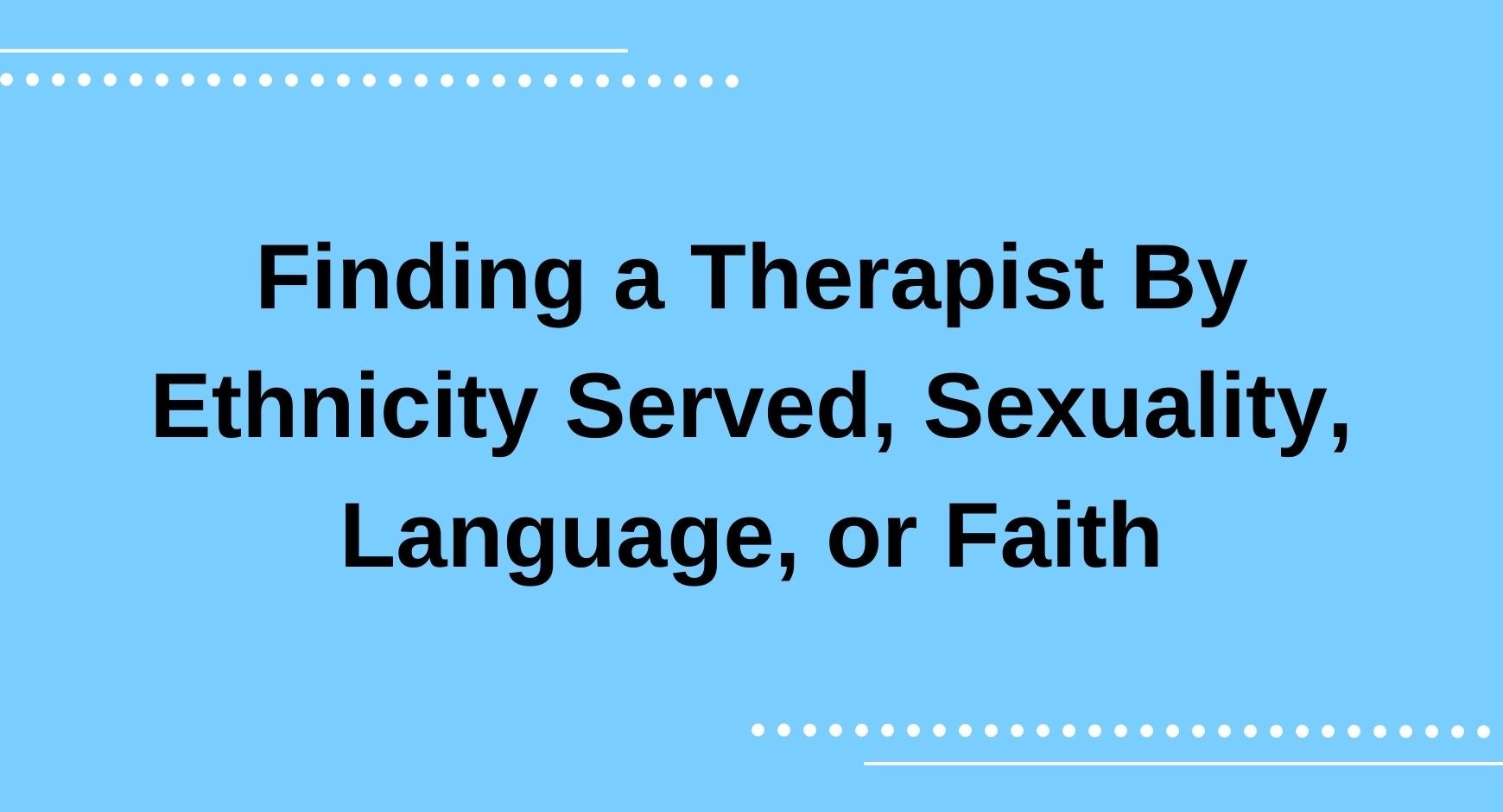 Trust is an essential foundation of the relationship between a therapist and client. In recent years, more people are asking to see a therapist who shares a specific identity with them as a way of building that trust and understanding more quickly.
Because of these requests, we wanted to highlight how a few online therapist directories provide information about a therapist's identity. For example, Psychology Today's Find A Therapist feature allows you to narrow down your search by many factors. Under the "More" option that is selected below, there are options for "Ethnicity Served," "Sexuality," "Language," and "Faith."

Once a therapist's individual page is opened, the lower right section of the page includes the specific populations that the therapist specializes in serving.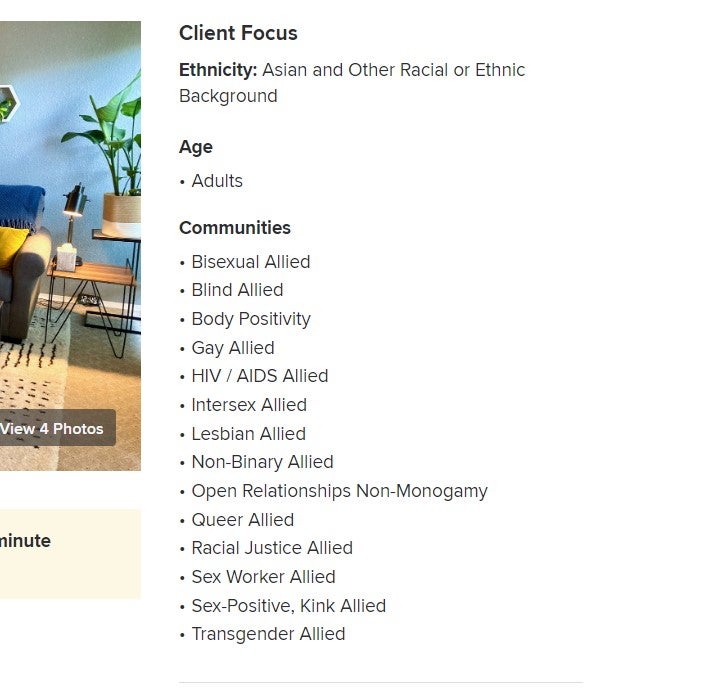 On the Inclusive Therapist's Directory, each therapists' page includes a client focus choice in the bottom right section of the page.
The Employee Assistance Program (EAP) at UT can help employees find therapists for themselves or their dependents. You can reach out to us at 512-471-3366 or email eap@austin.utexas.edu. You can give a brief description of what you need, and a counselor will reach back out to you with suggestions, or you can schedule an appointment with a counselor to get short-term therapy while you are looking for a therapist.